Main content starts here, tab to start navigating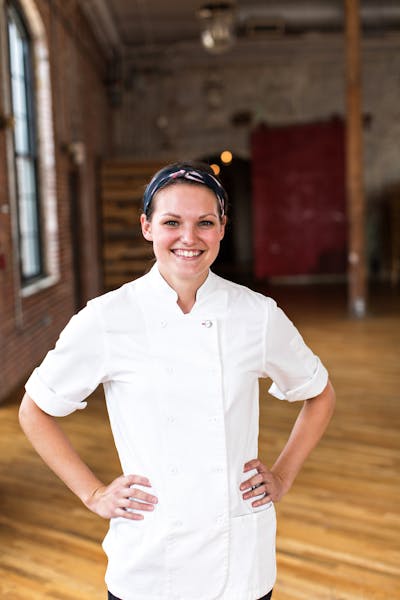 Anne White
Pastry Chef
Originally from Martinsville, V.A., Anne White discovered her passion as a pastry chef in the blue ridge mountains and hasn't stopped baking since. White started her career at primland resort, an exclusive getaway owned by a French family, where she would learn a vast knowledge of French techniques, recipes, and flavors.
in the summer of 2016, white moved to the holy city to continue her interest in the culinary profession. she began school at the culinary institute of charleston, where she should graduate with an associate's degree in baking and pastry arts on the dean's list in 2018. While furthering her education, Anne worked at wild dunes resort as a pastry cook for nearly two years before coming to mercantile & mash.
Anne currently resides in Sullivan's Island with her black labrador retriever "sully" and if she isn't baking you can find her traveling, gardening, or hitting the beach.
Anne's love for baking and determination to be the best pastry chef is admirable and also what makes her a vital member of the mercantile & mash team.