Main content starts here, tab to start navigating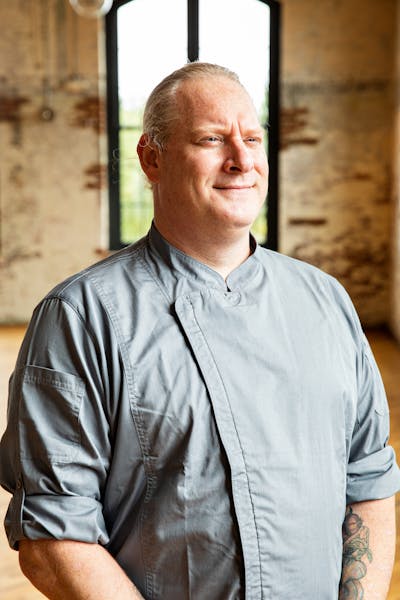 Robert Coltrane
Chef De Cuisine
As Chef de Cuisine for Mercantile, Bar Mash and The Cedar Room, Robbie Coltrane strives to fully deliver on a paramount guest experience.
A Charleston native, Robbie grew up admiring the kitchen skills of both his mother and grandmother, whisking up culinary delights and memories during his childhood. With both a degree in Culinary Arts and a Bachelors in Applied Food Science, Robbie has been a career driven chef yearning to tell stories, through food, and the understanding of the links between culture and the indelible food of the Southern table.
Coltrane's past endeavors, including time at a Mobil Five Start property in Cincinnati and a Forbes Five Diamond property in The Netherland Plaza, laid the foundation for the Indigo Road's shared values and level of hospitality. Robbie continually executes emerging culinary trends along with experiences that have roots in fresh, local and seasonal ingredients.
When not in the kitchen, Coltrane spends time in his garden, experiencing new dining destinations and visiting local music venues.